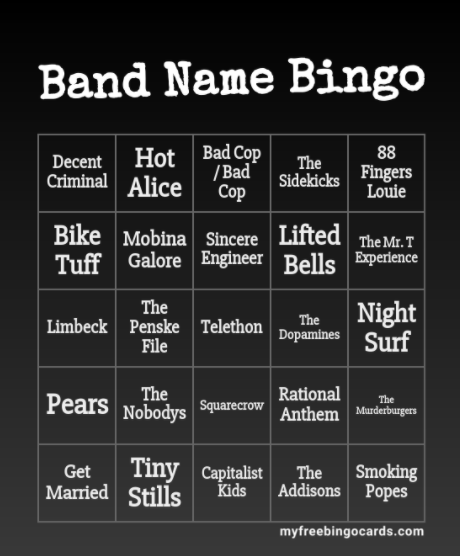 Submit your email address below to enter Band Name BINGO: Round 1 Saturday, May 2nd at 7pm CST. The winner will receive a $100 gift code from Anxious and Angry! If you're not familiar with them, they sell vinyl and merchandise from tons of great bands including Off With Their Heads, Smoking Popes, Direct Hit!, Sincere Engineer, and more. All participants will win a 10% off coupon code from Anxious and Angry, so even if you suck at BINGO you'll get something for playing.
The game is limited to 30 players. We will select 30 players at random that submit an entry. If you don't get in this round, don't worry, we'll be doing more of these!
We will be hosting the game via Zoom so you'll need a device with Zoom installed and a web browser for your bingo card.