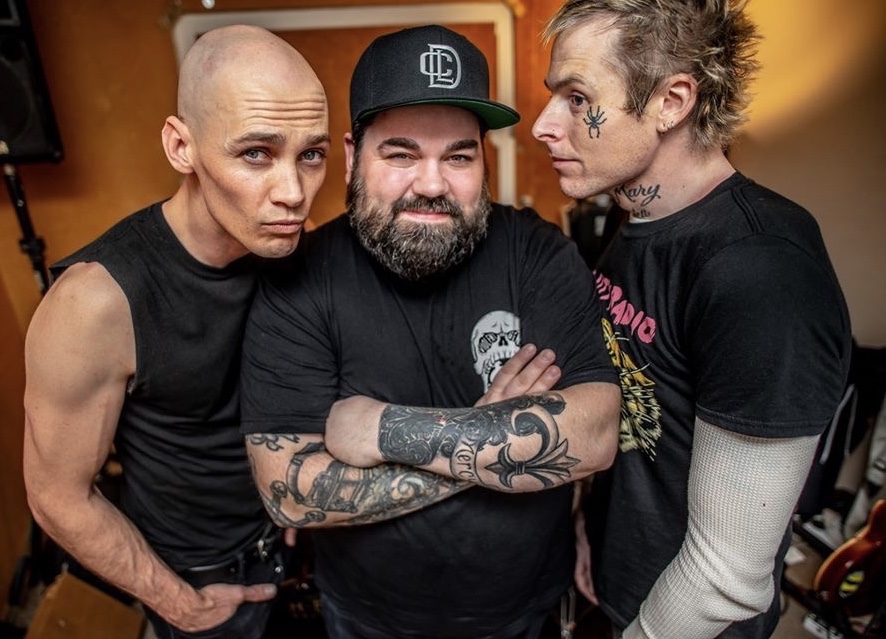 Welcome to Undiscovered! I'm doing this column to create a place to share some amazing music that I discover through friends and random digging on Spotify. I wanted to be able to help shine a light on some artists that I believe are under most people's radar and that's not where they belong. There's just so many bands and so much great music happening now, it can be difficult for some bands to gain the visibility they deserve. Hopefully in reading these posts you'll find some great music that you might not have heard otherwise
Mercy Music : Until the End of Your World
Mercy Music is a 3 piece punk band from Las Vegas, NV. I found their latest LP because it was released on La Escalera Records who also released a couple of EPs from my band, The Bigger Empty. 
When I first put the record on, I was immediately hooked from the very first song – Song For. The record is engineered incredibly well with excellent tones and tight instrumental and vocal performances throughout. It's slick without sounding artificial at all, it retains the energy and feel of 3 guys proficiently playing real instruments. 
Until the End of Your World contains 11 songs each one catchier and more melodic than the last. If I had to make comparisons I'd have to say they are in a similar vein as The Stereo and Smoking Popes but a little more on the harder side than either of those bands. There's also no shortage of guitar shredding. It's a great mix of melodic rock/punk with some Thin Lizzy / AC/DC caliber leads thrown in. A few of my personal favorites include Song For, Hey Brother, and Bird of Death. 
Hopefully one day we can get these fellas to venture east to Milwaukee for a proper Live from the Rock Room session! Rumor has it, the band is working on a new LP due out sometime this year or next. In the meantime, If you're into melodic rock and punk music including – The Menzingers, The Stereo, Weezer, or Smoking Popes I highly recommend you take this record for a spin!
Until the End of Your World Tracklist
Song For
Mark Your Wrists
Cure for the Common Everything
Hang Your Head
With Love
Wasted Heartless
Sewn Up
Good Faith
Hey Brother
Bird of Death
Mr. Universe
Follow Mercy Music
Facebook: https://www.facebook.com/mercymusicforyou/
Website: https://www.mercymusicforyou.com/
Let Us Know Some Great Bands You've Discovered
We'd love to hear from you about some artists that you love that make you think "I can't believe they're not bigger?!?". Tag some bands in the comments, or feel free to send us a Facebook message about some bands you'd like to see featured here.
Listen To Mercy Music